Hello everyone Happy Thursday.
What is my Thursday Treat you may ask? Well as I am writing I have no idea but one thing I do know is that it will be a two part treat.
My first treat is that today is my "SITS Day"!
Today I am the featured blogger on
The SITS Girls
website.
I am very excited and blessed to have my day finally come. What on earth is a SITS Day you ask?
Well first of all The SITS Girls website is a site dedicated to the blogging community that started back in 2008.
They provide great opportunities for networking, great blogging tips and shares, wonderful resources and support.
I first came across them when I began my Blog journey and was researching venues to learn from and make connections.
Once I joined them I was able to incorporate loads of tips into my writing and presentation as well as connect with some great blogs.
Thanks SITS for my special day and if you found me through SITS link to my page thanks for the visit hope you stay a little longer xo!!!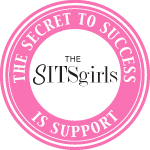 Now for the 2nd Treat!!!
Penne w/Broccoli & Roast Beef
I was out the kitchen in less than 30 minutes, tasty 1 pot cooking and easy clean up.
Ingredients:
-penne pasta
-olive oil
-broccoli
-roast beef
-salt
-parmesan cheese
I took one large size pan added water some salt and a few drops of Olive oil, bought to a boil added the pasta.
Cooked it for 7/10 minutes.
Removed from pot, added to a large bowl.
Dropped the broccoli florets into pasta water cooked for 10 minutes.
Removed from heat, dumped the water and dropped the broccoli in with my pasta.
Took slices of my roast beef, I got from deli earlier in the week and placed them in my empty pot.
I added a few drops of Olive oil so they wouldn't stick and I cooked that for about 5 minutes.
Then I shredded the slices down a bit added to my bowl, mixed everything up and sprinkled the cheese on top.
Done!
I didn't feel need to add any sauces because I didn't want to ruin the roast beef flavoring. It already provided its own juices.
Quick serve great flavor!
Enjoy.
Always stress free xo.