"If you have a problem, please feel free to come to me. We can discuss anything and come to a reasonable solution."
How many times have women heard that before? Either at work or in school? How many times have you been told you are encouraged to speak up, only to be labeled difficult, uncooperative or bitchy once you have? I want to discuss two things and get you really thinking about their impact on your life, your daughter's life, your wife's, your mother's or your sister's.
nc-skinny-jeans-ban-proposed
illustration by the sweetestthingblog.com
The countless articles and discussions on dress codes and how Women must cover up in order not to distract their male counter parts. I'm suppose to walk around in a sack because some dude can't stop looking at me as a sexual object. I'm suppose to hide my shape because it may arouse my co-worker. My daughter can't wear her workout clothes after class because her classmate might feel he has the right to comment inappropriately. I have to pick up a store flyer that shows me a variety of swimsuit looks for "your body type" and the models are six through eight year olds!
You are going to sit and read this and say "it doesn't affect me?" You aren't finding a problem with this? How males react to my body is my fault? It's not the fault of continued allowed mindset of male righteousness? Females can't wear a piece of clothing because males can't control themselves. That sounds so ridiculous. How about instead of banning teaching respect for women's bodies?
Yes yes I hear the chatter now "oh but women dress to get our attention, they reveal what they have so we can admire it and approach them." That may be true and it is part of the male female interaction but it still doesn't give a male the right to tell me how I should dress. Men wear whatever they want and women aren't disrespecting them or degrading them at every turn. Let's think about that, tell me what you feel about banning clothing items. Will it really solve the deeper issues?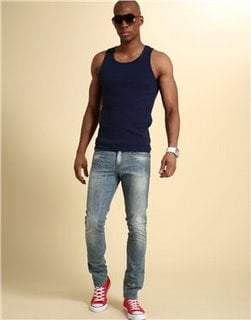 illustration by hub pages.com
presidential-proclamation-national-equal-pay-day-2016
illustration by engagemichigan.org
Equal pay...
For every dollar a male makes a female makes seventy nine cents. Think about that for a minute.
You have a son and a daughter both working hard both striving for similar achievements in life but your son will reach his end game faster. You have two friends both single both saving the same amount of money a week but one can't even afford to join you on that vacation you are so ready to book. You have two single parents that are now starting over but one has to down size their home because they can't afford the payments. The examples are endless I am an example myself.
When my daughter's father and I split up the only one who had a full blown lifestyle change was me. He still had his hobbies and his extras. While my friends were taking vacations and going out every weekend I was wondering how I was going to now stretch my paycheck to cover my bills. While they commented on what a great job I had and the fact I only had one child none thought to think "she doesn't make the same amount of me as I do."
illustration by cdelf.org
Twenty one cents
, that's the difference between you going away with your family and me staying in with mine. Twenty one cents is the difference between your kids going to summer camp and mine having to just stay at home. Twenty one cents is the difference between you building a nest egg and me barely surviving. Honestly think about that. Think about the many households run by women who have to stretch what they have just to stay afloat. Also think about some have an additional strike of being a women of color.
Think about how hard the women in your life work, think about your little girl and all her dreams. Imagine how they are being taken advantage of or will be taken advantage of at some point in their lives. Will you continue to stand for that?
I see my Value is still Less than Yours. Start a conversation.
Always stress free xo
Mari