Happy Sunday! I wanted to acknowledge that I am aware of the Pope's visit and how perhaps it may be extremely important to many. To me it just is but in being just that I have become aware of a few things that we do have in common and I wanted to share those with you.
I don't believe in what religion has become today, I think in its origin it wasn't meant to exclude it was meant to unite and to heal but as we see in the world we live in today that is not the case. Many hold on to religion as a way to actually hurt others and I don't believe that was the intent of the higher power. But I do believe in respect and that is how I try to live my daily life. In reading I have come across some of the Pope's quotes and they made me smile and say "hey, maybe I would stop and talk with you for a minute". I'm very spiritual and I'm glad to know he wouldn't have a problem with that.
Here is to having a blessed day and respecting everyone equally:
illustration by quotesgram.com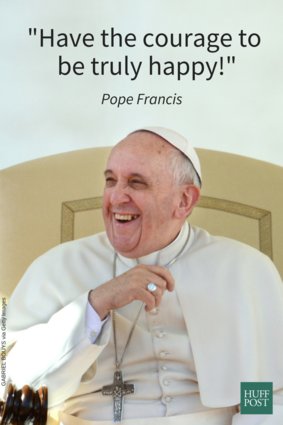 illustration by huffingtonpost.com
illustration by truthorfiction.com
illustration by quotesberry.com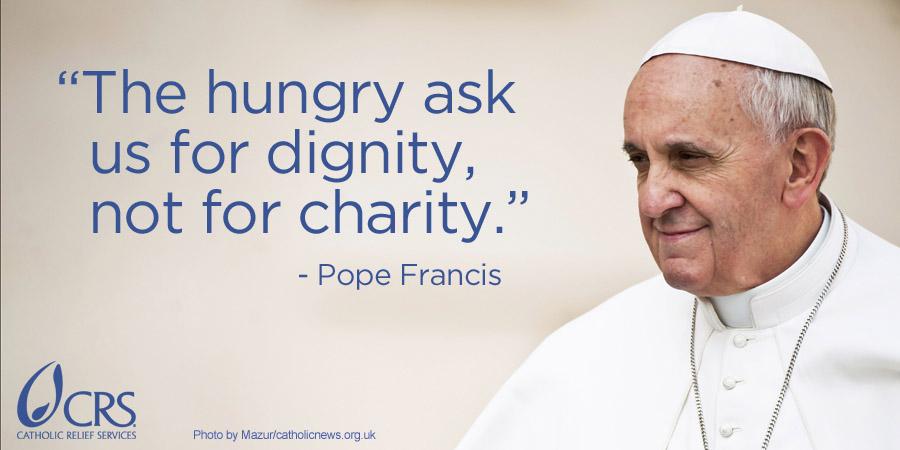 illustration by twitter.com
illustration by quotesgram.com
So these are the sentiments we have in common hope they bought a smile to your face and touched your heart enough to go out and spread those seeds.
Always stress free xo.